The Signal That's Turning Heads
Shiba Inu's cryptocurrency, commonly known as SHIB, has recently shown a bullish signal that has caught the attention of investors and traders alike. The digital asset has found a stable support level at $0.0000070, with key resistance levels at $0.0000075 and $0.0000080. The support has effectively halted the coin's downtrend, and buyers are now showing renewed interest. The daily MACD (Moving Average Convergence Divergence) confirmed a bullish cross last week, suggesting a potential rally. So, who should be interested? Anyone keeping an eye on the volatile world of cryptocurrencies. What is happening? A bullish signal in Shiba Inu's price. Where? In the cryptocurrency market. When? Over the past week. Why? Due to a shift in market sentiment and technical indicators. How? Through a bullish cross in the daily MACD.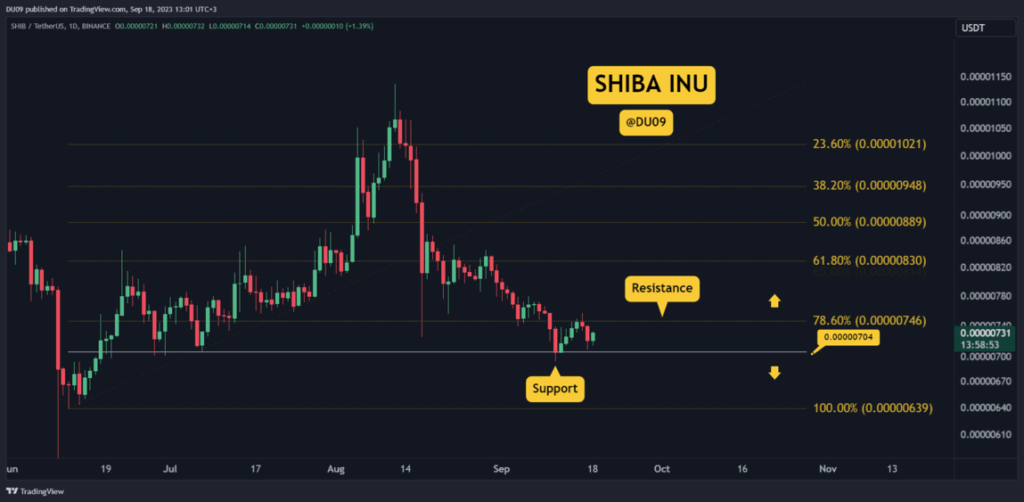 A Closer Look at the Market Dynamics
Shiba Inu's price has made a higher low, which is a bullish indicator. The resistance at $0.0000075 may be tested soon, and if buyers continue to show interest, a breakout appears likely. This could propel the price to the next key resistance level at $0.0000080. SHIB is known as a momentum coin, meaning that once it starts moving in a particular direction, it tends to continue that way. The bullish cross in the daily MACD further supports this upward momentum. This shift puts the bulls in charge, and the only way this rally could fail is if sellers make a strong stand at the key resistance levels.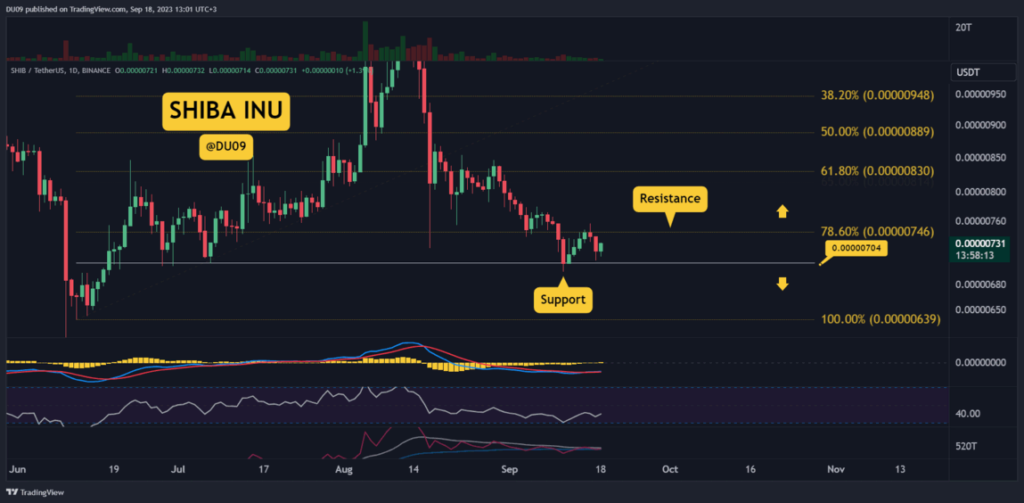 My Take on the Situation
From my point of view, the bullish signal is a positive development for Shiba Inu and its investors. The coin has shown resilience by finding a stable support level, and the technical indicators suggest that a rally could be imminent. However, it's essential to approach this with caution. The cryptocurrency market is notoriously volatile, and while the indicators are positive, external factors like regulatory changes or market sentiment could still impact the price.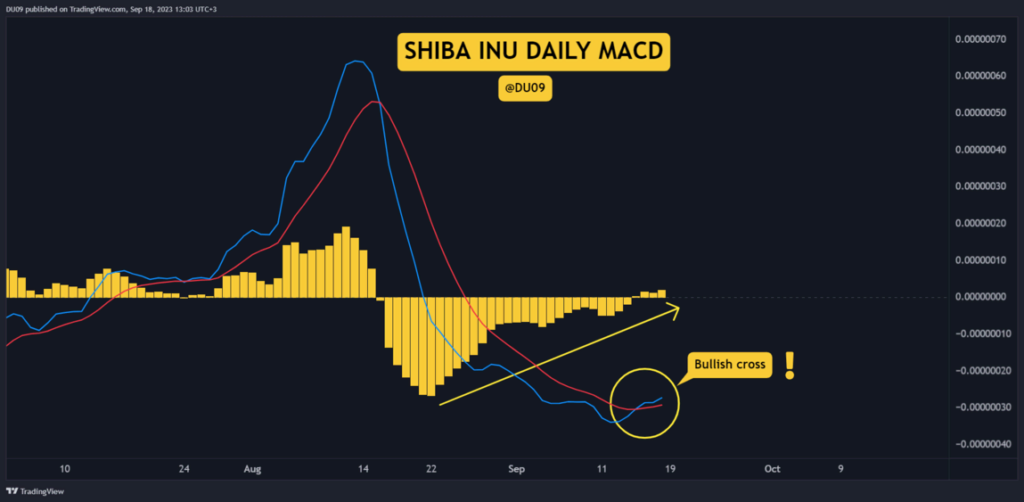 Pros:
Strong technical indicators suggest a potential rally.
The coin has found stable support, indicating resilience.
Cons:
The cryptocurrency market is highly volatile.
External factors could still negatively impact the price.
In conclusion, Shiba Inu's recent bullish signal has created a buzz in the cryptocurrency community. While the technical indicators are promising, it's crucial for investors to do their own research and consider the market's volatility before making any investment decisions.